Hypnosis Can Be Effective in Managing Pain
Pain that persists for longer than 6 months is referred to as chronic pain.  Does this sound familiar?  Unrelieved chronic pain can cause considerable suffering, physical limitations, and emotional distress.  Chronic pain is one of the most common reasons for seeking medical care but often persists despite treatment with analgesics and physical therapies. For example, epidemiologic studies indicate that approximately 11% to 45% of individuals in the United States experience chronic back pain, patients with advanced cancer often suffer persistent pain, and chronic pain is the most common reason for the use of complementary and alternative therapies (Astin, Journal of the American Medical Association, 1998).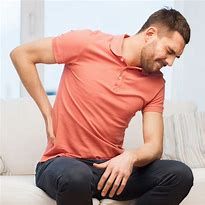 Interest in hypnosis for pain management has increased with evidence that hypnosis can reduce pain (and costs) associated with medical procedures (Lang et al., 2000), and there are now an adequate number of controlled studies of hypnosis to draw meaningful conclusions from the literature regarding chronic pain (Jensen & Patterson, Journal of Behavioral Medicine,. 2006; Montgomery, DuHamel, & Redd, International Journal of Clinical and Experimental Hypnosis, 2000; Patterson & Jensen,  Psychological Bulletin, 2003). Hypnosis in the treatment of chronic  pain generally typically involves a hypnotic induction with suggestions for relaxation and comfort. Posthypnotic suggestions may be given for reduced pain that can continue beyond the session or that the patient can quickly and easily create a state of comfort using a cue (i.e., taking a deep breath and exhaling as eye lids close). The focus of hypnosis in the treatment of chronic pain also often involves teaching the patient self-hypnosis or providing tape recordings of hypnosis sessions that can be used to reduce pain on a daily basis outside the sessions. Some people experience an immediate reduction in pain severity following hypnosis treatment, whereas others can obtain reduction in pain with repeated practice of self-hypnosis or hypnosis sessions.  Additional studies have shown:
SURGERY: Hypnosis given during surgical radiology not only diminishes patients' pain and anxiety, but also shortens surgical time and reduces complications from the procedure. (Lancet, 2000)
CANCER: Many cancer patients suffer nausea and vomiting not only after chemotherapy, but before treatment. In a study of 16 subjects who normally experienced these symptoms, hypnosis alleviated prechemotherapy sickness in ail of them. (Oncology, 2000)
IMMUNITY: Hypnosis seems to significantly raise the activity of B-cells and T-cells–both key to immune response–in highly hypnotizable subjects. (American Journal of Clinical Hypnosis,1998)
PAIN: In 169 patients, self-hypnosis was largely successful in alleviating chronic tension headaches. (International Journal of Clinical Experimental Hypnosis, 2000)
However, this is just a small sample of how hypnosis can help with pain control.
If you'd like to get more control over your pain or would like to learn more, call 210-325-1567.