Hypnosis for Anxiety San Antonio
What anxiety or fears is keeping you awake at night? How is anxiety impacting your relationships, your happiness and your ability to enjoy life?  For personalized one-on-one hypnosis sessions to control anxiety, panic and fear, call Evelyn (210) 325-1567 today. We are ready to help you succeed with this life-changing issue.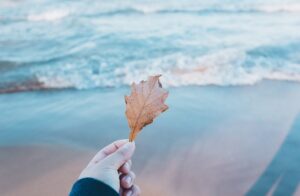 As stress and anxiety are natural feelings that we should expect to experience throughout our life, our process helps you to take control of how you feel and reduce the way that stress and anxiety control your present situation.
Anxiety relief can also be an important component in addressing goals such as quitting smoking, losing weight, eliminating nail biting, or other nervous habits.
In general, you should expect around three to five hypnosis sessions to properly address the anxiety pattern. Stress and anxiety need not control your life, and we can help you relax better, handle stress, and enjoy life more. Every session is different. In our first meeting, we discuss your goals and past challenges. You will experience a positive hypnosis session exploring the benefits you'd like to achieve while also starting to compound the healthy changes.
Call (210) 325-1567 today to learn how we can give you the tools to naturally deal with anxiety!
Three Sessions to Calm
Actually, you will find a significant reduction of stress and anxiety in our very first session. But three sessions are ideal for really learning the techniques that will be most helpful to you. Three sessions are $379 when paid in the first session.
Significant Anxiety Reduction

Autogenic training and students: here were a statistically significantly greater reduction of State (P < 0·001) and Trait (P < 0·001) Anxiety in the autogenic training group than in both other groups immediately after treatment.

Kanji, N., White, A., & Ernst, E. (2006). Autogenic training to reduce anxiety in nursing students: Randomized controlled trial. Journal of Advanced Nursing, 53(6), 729-735. doi:10.1111/j.1365-2648.2006.03779.x
Anxiety, Depression and Fatigue Resolved

This study investigated the effect of hypnosis on anxiety, depression, fatigue, and sleepiness in hemodialysis patients. Twenty-nine patients participated in the 15-day study. A single hypnosis session was performed on Day 8. Anxiety, depression, fatigue, and sleepiness were measured at baseline, on Day 8, and on Day 15 (HADS, MFI, ESS). Daily fatigue was also measured numerically. Anxiety, depression, and sleepiness significantly decreased after hypnosis.

Untas, A., Chauveau, P., Dupré-Goudable, C., Kolko, A., Lakdja, F., & Cazenave, N. (2013). The Effects of Hypnosis on Anxiety, Depression, Fatigue, and Sleepiness in People Undergoing Hemodialysis: A Clinical Report. International Journal of Clinical and Experimental Hypnosis, 61(4), 475-483. doi:10.1080/00207144.2013.810485

Hypnosis combined with local anesthesia is